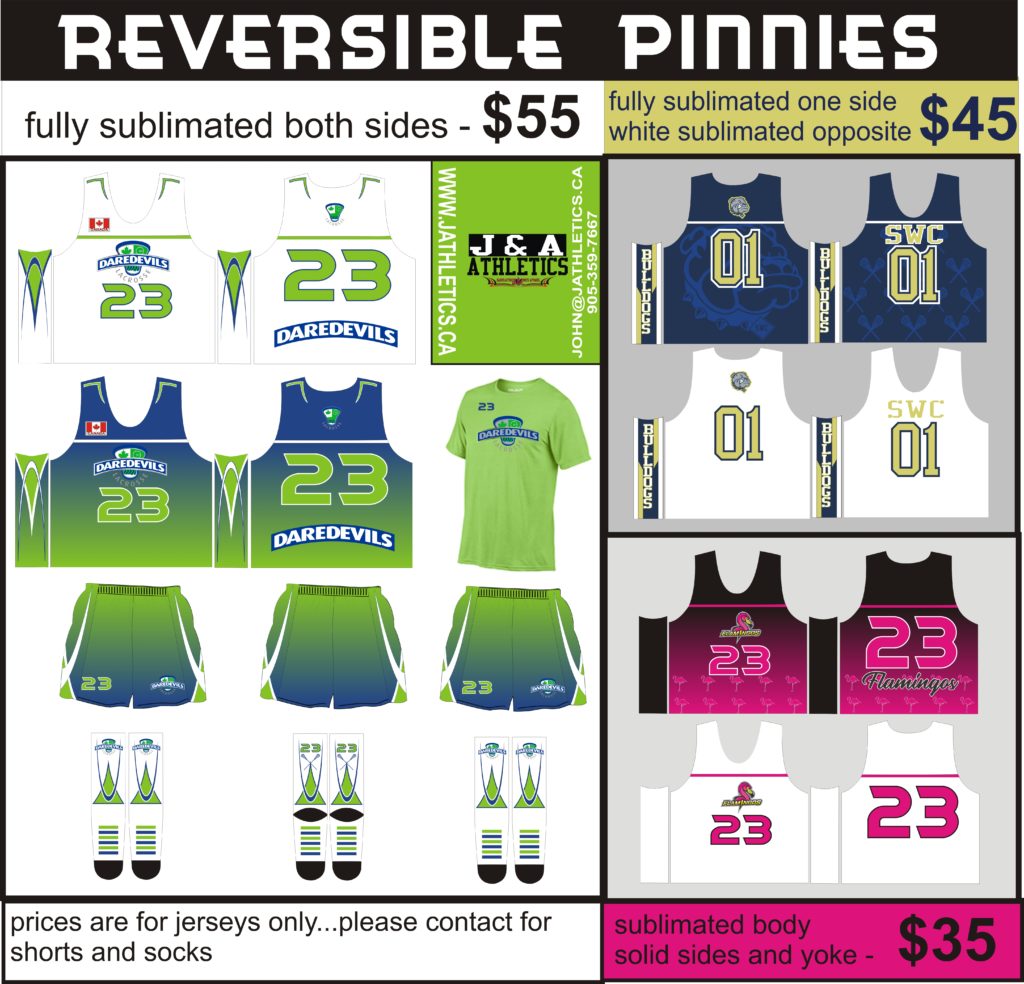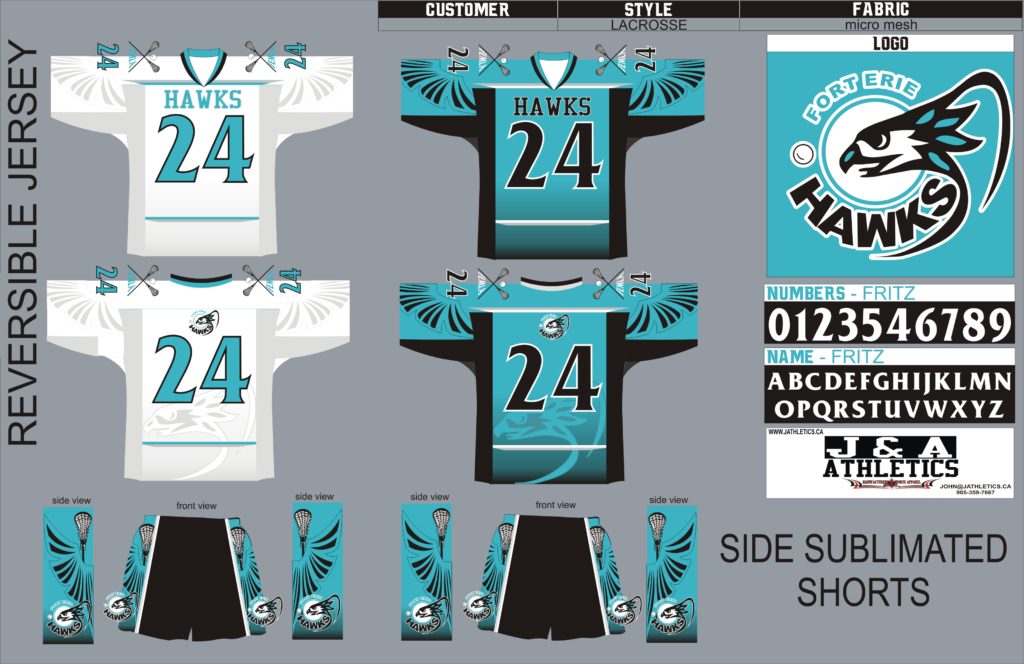 NEW PRICES FOR SUBLIMATION
Choose from our many styles, or we can create a team set especially for you. Just contact us.
Our company knows what lacrosse players want…that is why our sublimated jerseys have been so popular with this sport…THE LIGHTEST yet durable jersey.
But we are not limited to just sublimation as we have excelled in both box and field lacrosse jerseys.
We are working on the site to show the extensive work we have done for different organizatons as we know that a lacrosse jersey is not just hockey jersey with the words lacrosse put on it…ours are cut and sewn differently…we know the difference
NORTH PERTH OUTLAWS!
please click on image to enlarge